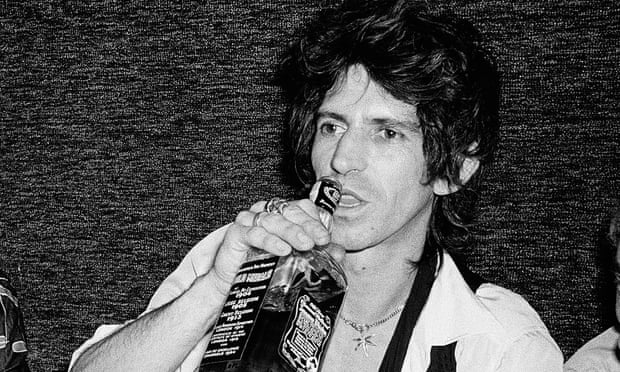 In an article from The Guardian:
Keith Richards, the legendarily hard-living guitarist of the Rolling Stones, has quit drinking – almost – saying he "just got fed up with it". 

Despite inspiring an industry of memes celebrating his unreconstructed lifestyle, Richards has told Rolling Stone magazine that he has more or less quit the booze. 

 "It's been about a year now," Richards said. "I pulled the plug on it. I got fed up with it." 

Richards, 74, who has said his favorite tipple for decades has been Jack Daniels whiskey or vodka, said he still had a glass of wine occasionally and a beer.