So remember when the entire Internet lost its poo over Ben Affleck being Batman? Well, this probably wont help. Via Variety:
Warner Bros. Pictures has cast Jesse Eisenberg as Lex Luthor and Jeremy Irons will play Alfred in the upcoming Superman/Batman film.
"Lex Luthor is often considered the most notorious of Supermans rivals, his unsavory reputation preceding him since 1940," Snyder said. What"s great about Lex is that he exists beyond the confines of the stereotypical nefarious villain. He"s a complicated and sophisticated character whose intellect, wealth and prominence position him as one of the few mortals able to challenge the incredible might of Superman. Having Jesse in the role allows us to explore that interesting dynamic, and also take the character in some new and unexpected directions."
"My plan to defeat Superman? Simple. Facebook. I will Facebook him. My pokes and bitsrips and ecards will be no match for the Man of Steel. He"ll rue the day he dare defied Lex Luth- ooh, a Mafia Wars invite... "
Oh, yeah, this movie"s going to be great!
So I-A-B, will he make a great Lex, or have they damned the movie to hell?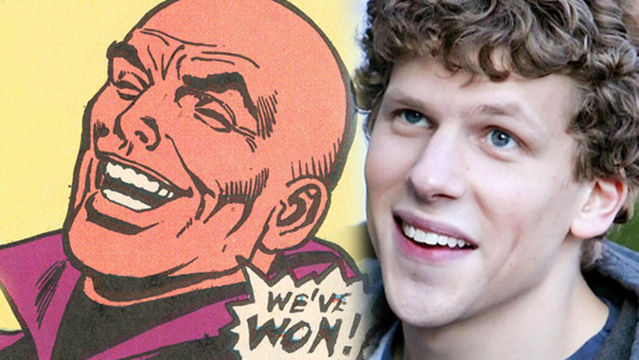 Eisenberg has been cast as Luthor in the new Superman/Batman movie along with Ben Affleck. Is this a win or fail I-A-B?